About Injury Chiropractic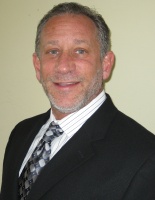 We make the promise every day to serve patients with a smile. Patients can unwind in our chiropractic office and feel safe, knowing their spinal well-being and their time are being well catered to. Every patient who ventures through our doors is welcomed with happiness and made to feel welcome and cared-for. It's important to the staff here that each man, woman, and child feels secure and leaves with the posture and mobility he or she deserves. Our patients can then feel beyond any doubt that they are getting the best possible care.
Patients going to the office for the first time will be welcomed by a staff that makes them feel at home immediately. This is our promise. No patient is made to feel apprehensive or left to be confused about their treatment plan. All treatments are safe and offered by a skilled doctor. We are also proud to keep state of the art, modern tech and the latest in proper care programs.
Meet the Staff
Meet Marc Weiss, DC and his team. We work with each of our visitors to ensure they have the best home care and training and a relaxed time while at our office – whether it's a visit for a routine adjustment, more in-depth treatments, or massage. You'll discover our staff to be wonderful, constantly charged and loaded with cheer. We are eager to share our insight and we will help you take full advantage of each visit.
Marc Weiss, DC
Doctor's Name: Marc Weiss, DC
Graduated from: Cleveland Chiropractic College in 1982
Licensed by: The State of California # DC 15479, CA
In Marc's spare time he likes to go mountain climbing and also enjoys working out.
Client Focus
We're a family practice that is very experienced in working with elders, adults, teens, children and athletes.
We Also Offer:
As well as Chiropractic, we offer Massage Therapy, a Nutritionist, Physical Therapy, Physiotherapy, Spinal Reconstruction (Pettibon Technique), and a General/Family Practitioner.
Insurance
We accept most plans at our office. Please call us if you have questions at 310-694-3285. We'd love to see how we can help!
We Work With:
Auto Injury
Workers Comp
Personal Injury
We Speak: